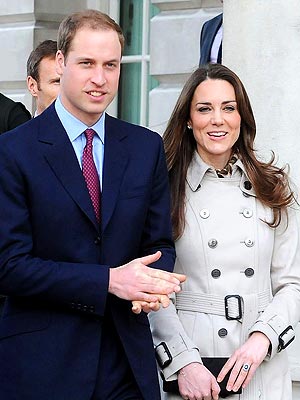 Friday, 2am Pacific time.
My parents will be visiting and Mom and I will be awake and giddy by wedding time! Hhhmmm... I might have to make something wedding-ish to snack on.
Let's see... I could go the simple route and buy a simple packet of McVitie's biscuits. Yum-o!
Prince William asked the McVitie's biscuit company to create a chocolate biscuit cake for the wedding. It won't be the only cake, of course. That honor went to

Leicestershire-based cake designer Fiona Cairns. There isn't a photo of the prototype (natch), but if you feel like checking out the royal frosting flowers you can go here...

http://www.officialroyalwedding2011.org/
And Kate's dress... closely guarded secret! I've read much speculation--some say it will have similarities to Diana's dress (gorgeous in the '80s, not so much now). Others say it won't be anything like it, but she might wear the tiara that Diana wore. Most agree that jewelry will be minimal.
Oooohhhh... this is so exciting!
I just had a marketing thought for the grocery stores/bakeries... wouldn't it be a great idea for them to bake super-mini wedding cakes? How many of us romantic women would splurge? I would, totally!